Volunteers mentor our students, help with administrative projects, lead career workshops, and more!
People volunteer for a wide variety of reasons — To give back, to get to know a new community, to learn leadership skills, to share a skill, to be personally challenged, to have an impact on others, to feel proud, or to be part of a team. You have a unique reason of your own too and here at Legacy Youth Tennis and Education, we have an opportunity for you to give back. Check out our featured volunteer opportunities below to see how you can get involved.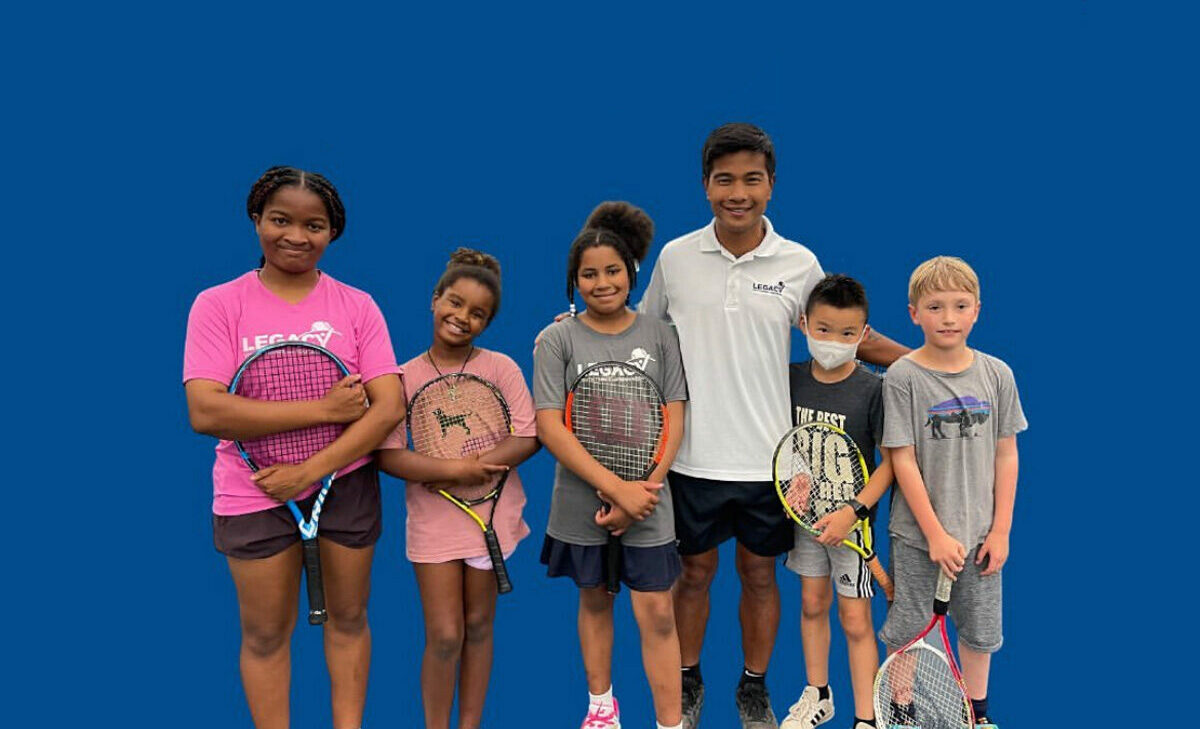 3 ways to volunteer and get involved
After-School Program
Our after-school program runs Monday through Thursday from 3 pm - 6 pm, following the Public Schools academic calendar. You will be a "coach" alongside one of our staff members and fellow volunteers, and you will participate in tennis practice, provide homework help, and support facilitation of educational and enrichment activities in various capacities depending on the unique skills you bring to the table.
Group Volunteer Day
Have a group of people who would like to come volunteer at LEGACY? Bring in your company, family, or friends to help with our after-school program or help with special events at our facility. We can accommodate groups up to 15 people. Send us an email with your group size, requested volunteer date(s), and if you have a preferred activity for volunteering.
Summer program volunteers
Our Summer program is split into three separate 3-week terms that run from: June 20th - July 6th, July 10th - July 27th, and July 31st - August 4th. Each term runs from Monday to Thursday from 8am-3:30pm. We ask that volunteers commit to one of these terms for the entire portion in order to have continuity with the scholar athletes! Additionally, ALL volunteers must attend 1-2 training sessions during the week of June 12th.
Special Events
Annual special events are an essential piece to funding our community programs. Many of these events are volunteer-fueled, and we have a place for everybody. From check-in, to auction, to set-up, and everything in between, volunteers are foundational to successful events.
Sign up here to learn more
If you'd like to learn more about how you can make a difference — send us a message, and our team will get back to you as soon as possible.
If you're interested in volunteering at one of LEGACY's special events, please contact Sibby Brasler. Please direct all other volunteer inquiries to Joni Helton.